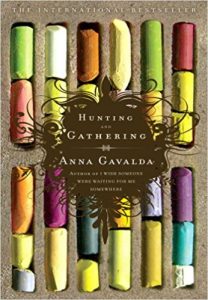 J'ai trouvé des infos dans Seagull Books French List, mais classiques et quelques auteurs Joe Dicker, Marc Levy, Muriel Barbery, Houellebecq, Hélène Gremillon, Maryse Condé, Marie NDiaye, Catherine Pancol, mais pas de thème sur la société française. C'est pour une amie anglaise qui souhaiterait lire des romans d'auteurs français traduits en anglais autres que la French List ; peut être avez vous possibilité de me donner d'autres titres ?

Notre réponse du 08/07/2015, vérifiée 10/11/2017 :

Après avoir demandé l'avis de mes collègues acquéreurs en littérature, je vous confirme qu'il n'existe pas vraiment d'outils pour répondre à ce type de demande.
Les bibliothèques françaises n'achètent pas d'ouvrages français traduits en anglais (même si nous offrons à la Bpi une toute petite sélection des chefs d'œuvres français traduits dans les grandes langues étrangères). Il vaudrait mieux vous adresser à des bibliothèques de langue anglaises comme l'American library in Paris qui propose un service de questions réponses Ask a librarian.
La source principale concernant les traductions est la base Index translationum
Vous avez cherché : Langue cible = eng ET Country=FRA ET UDC=8 ET année de 2000 à 2015
299 enregistrements correspondent à votre recherche mais comme vous le verrez, le résultat est très « brut ».
Dans les ressources officielles, j'ai exploré du côté du Ministère de la Culture mais on ne trouve pas de base de données des livres traduits. Voir la page Promotion du livre français à l'étranger
On trouve des pistes de réponses qui recoupent partiellement votre liste d'ouvrages sur différents sites :
« Mais bien sûr que si, les livres français se vendent à l'étranger ! » sur Bibliobs 01-01-2014
http://bibliobs.nouvelobs.com/actualites/20131231.OBS0992/mais-bien-sur-que-si-les-livres-francais-se-vendent-a-l-etranger.html
Liste « Recent french novels in English » de la Naperville Public Library :
Hunting and Gathering – by Anna Gavalda
Publisher: Riverhead Books
Pub Date: 04/01/2007
ISBN-13: 9781594481444
Four misfits (gifted, starving artist Camille, her socially awkward and aristocratic neighbor Philibert, his obnoxious but talented chef/roommate Franck, and Franck's ailing and neglected grandmother Paulette) share unexpected twists of fortune that connect them together as an alternative family in a romantic Parisian setting. This immensely appealing if sentimental novel was an international bestseller.
Chez Moi – by Agnes Desarthe
Publisher: Penguin Books
Pub Date: 04/01/2008
ISBN-13: 9780143113232
Forced to reinvent herself at mid-life, narrator Myrium has no money or business experience, only a love of cooking. With a troubled past (revealed gradually throughout the novel) and several years as cook for a circus, Myriam opens Chez Moi, a tiny Parisian restaurant in which she also bathes and sleeps. Thanks to the help of an assortment of quirky characters, the eatery takes off as Myrium begins to sort out her demons. Satisfying and elegantly written.
Voice Over – by Celine Curiol
Publisher: Seven Stories Press
Pub Date: 09/01/2008
ISBN-13: 9781583228487
In this debut novel (a bestseller in France in 2005), a lonely and nameless young woman works as a train announcer in Paris's Gare du Nord. Obsessed with a man who is attached to another woman, she wanders aimlessly through shopping, dinner parties and chance sexual encounters. As romantic possibilities increase with the man she loves, her behavior becomes increasingly troubled and erratic. A disturbing but compelling read.
Suite Française by Irène Némirovsky, Sandra Smith (Translator)
Beginning in Paris on the eve of the Nazi occupation in 1940. Suite Française tells the remarkable story of men and women thrown together in circumstances beyond their control. As Parisians flee the city, human folly surfaces in every imaginable way: a wealthy mother searches for sweets in a town without food; a couple is terrified at the thought of losing their jobs, even …more
*****************************************************************************************************************
Goodreads Popular Translated From French Books
Suspended Sentences: Three Novellas by Patrick Modiano, Mark Polizzotti (Translation)
Although originally published separately, Patrick Modiano's three novellas form a single, compelling whole, haunted by the same gauzy sense of place and characters. Modiano draws on his own experiences, blended with the real or invented stories of others, to present a dreamlike autobiography that is also the biography of a place. Orphaned children, mysterious parents, forg …more
The Investigation by Philippe Claudel, John T. Cullen (Translator)
A wild, Kafka-esque romp through a dystopian landscape, probing thedarkly comic nature of the human condition.
The Investigator is a man quite like any other. He is balding, of medium build, dresses conservatively—in short, he is unremarkable in every way. He has been assigned to conduct an Investigation of a series of suicides (twenty-two in the past eighteen months) that …more
Moon in a Dead Eye by Pascal Garnier, Emily Boyce (Translator)
Given the choice, Martial would have preferred not to leave their suburban Paris life, but with all their friends moving away, or dying, his wife Odette is thrilled at the idea of moving to Les Conviviales, a gated retirement village in the South of France.At first, Martial's suspicions are confirmed. He and Odette are the only residents, and with the endless pouring rain, …more
Underground Time by Delphine de Vigan
Every day, Mathilde takes the Metro to her job at a large multinational, where she has felt miserable and isolated ever since getting on the wrong side of her bullying boss. Every day, Thibault, a paramedic, drives where his dispatcher directs him, fighting traffic to attend to disasters. For many of the people he rushes to treat, he represents the only human connection in …more
Ou
No and Me by Delphine de Vigan
The international award-winning story of two girls from different backgrounds, united in friendship
Parisian teenager Lou has an IQ of 160, OCD tendencies, and a mother who has suffered from depression for years. But Lou is about to change her life—and that of her parents—all because of a school project about homeless teens.While doing research, Lou meets No, a teenage gir …more
Enough About Love by Hervé Le Tellier, Adriana Hunter (Translator)
Any man—or woman—who wants to hear nothing—or no more—about love should put this book down.
Anna and Louise could be sisters, but they don't know each other. They are both married with children, and for the most part, they are happy. On almost the same day, Anna, a psychiatrist, crosses paths with Yves, a writer, while Louise, a lawyer, meets Anna's analyst, Thomas. Love at…more
LIBRARYTHING
Sur le réseau social de lecteurs Librarything, ces listes mais presque uniquement de classiques ou bien on retombe sur les auteurs précédemment cités :
HHhH by Laurent Binet
I'm Gone: A Novel by Jean Echenoz
Hygiene and the Assassin by Amélie Nothomb
This Night's Foul Work by Fred Vargas
The Chalk Circle Man by Fred Vargas
Seeking Whom He May Devour by Fred Vargas
Monsieur Linh and His Child by Philippe Claudel
Wandering Star by J. M. G. Le Clezio
Cosmétique de l'ennemi by Amélie Nothomb
https://www.librarything.com/list/836/all/Best-Books-Set-in-France
ou https://www.librarything.com/tag/French+literature
Cordialement,
Eurêkoi – Bibliothèque Publique d'Information